Dear friends,
We would like to thank all the participants of our giveaway.
We received numerous comments, and we were pleased to see that many of you correctly guessed the new model — the Manned Mars Rover!
Congratulations to the winners:
廖晟宇,
Warden,
Mindaugas Valasavičius.
Guess and win a new model!
On May 16, we are pleased to present the new Ugears model. What will it be? A new automaton or a robot? Another stylish clock? An addition of our extraordinary car fleet? Educational models from the STEM Lab series?
Write your prediction in the comments! And on May 16, with the help of the random org service, we will choose three lucky people among those who will have guessed closest to the correct answer, and we will send them this new model as a gift.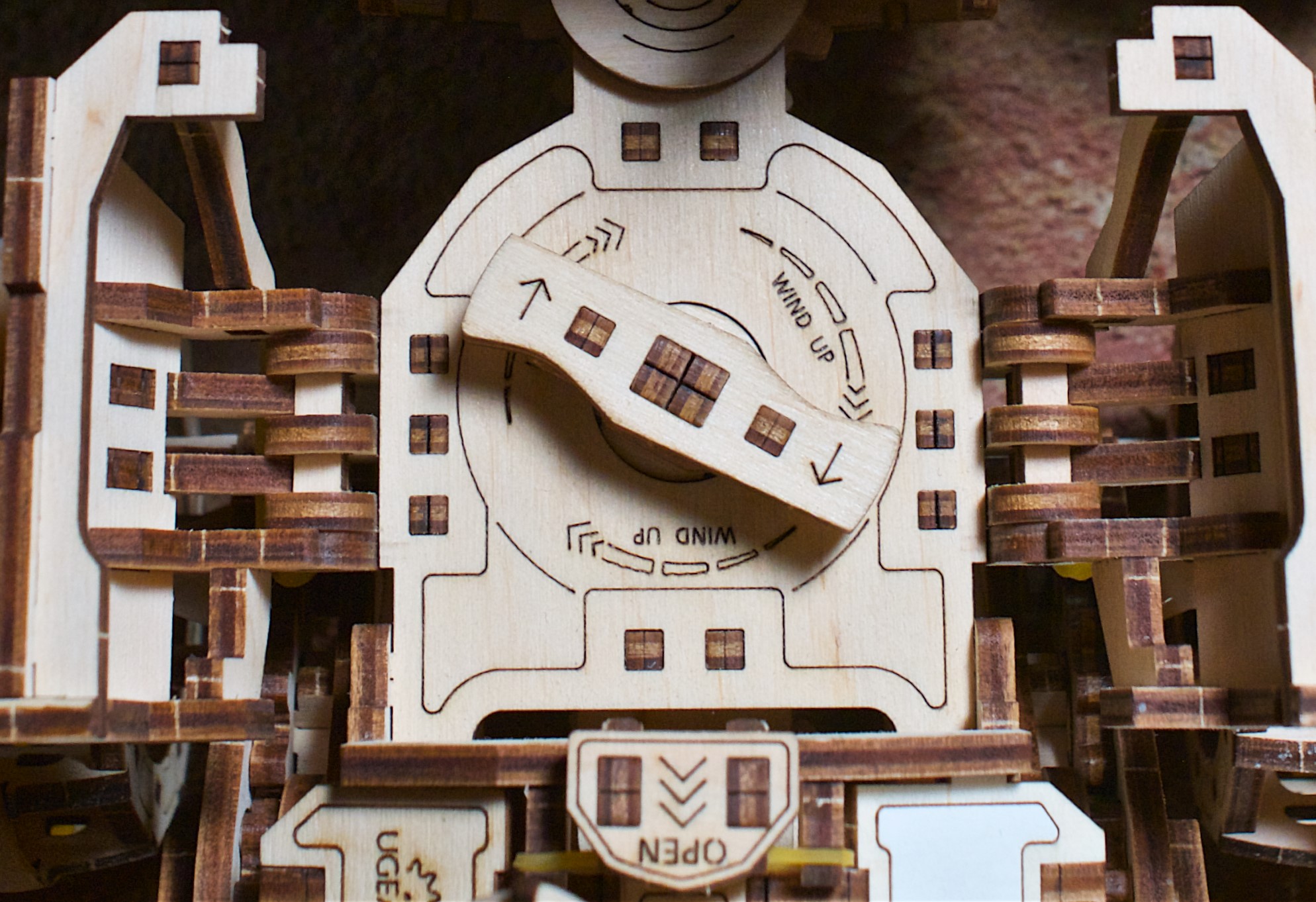 The contest will run from 17:00 pm (Kyiv time) May 6 to 10:00 am (Kyiv time) May 16, 2023. The results of the competition will be posted on the ugearsmodels.com and on the Ugears Facebook page on May 16, 2023.
Delivery of the prize is free! The right to receive a prize (in case of winning) is available to adult participants and minors with the written consent of their parents (or adoptive parents) or guardians. The draw is held in the following countries: Poland, United States of America, Taiwan, Great Britain, Germany, Mexico, Italy, South Africa, Hong Kong, Australia, Brazil, Argentina, France, Canada, Spain, Netherlands, Malaysia, India, Vietnam, Egypt, Chile, Colombia, Philippines, Turkey, Belgium, Peru, Singapore, Hungary, Japan, Austria, Romania, Czech Republic, Thailand, Indonesia, Sweden, Portugal, Israel, Bulgaria, Ireland, Pakistan, Greece, Ecuador, Switzerland, China and South Korea.
Employees and representatives of UKRAINIAN GEARS LLC, close relatives of the above-mentioned persons, as well as legal entities, cannot participate in the contest.
By participating in the contest, the Participant gives voluntary and unconditional consent to the posting of his/her own surname, first name and patronymic as the Winner on the page (@ukrainiangears) on Facebook and on the website https://ugearsmodels.ua.
Good luck!
*Determination of those who will have guessed closest to the correct answer is carried out at the discretion of the contest organizer.