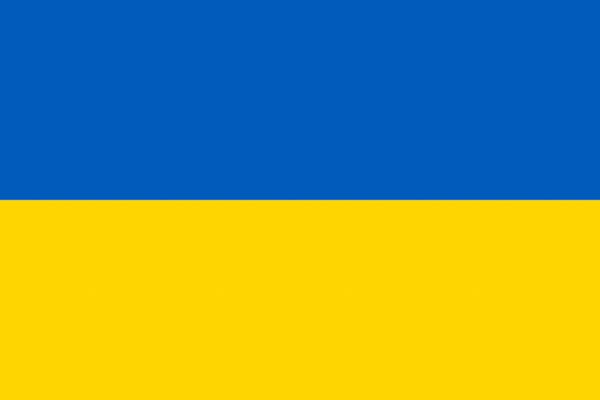 As a proud Ukrainian company, we feel a responsibility to provide help at this time to those who desperately need our help.
Ugears donates 1 million euros to help Ukrainian defenders, families, children and elderly people who have been affected by the Russian attack on our country.
Join us to increase the contribution: 5 euros from each purchase made on our official global website will be spent on food, medications, and defense for the people suffering from Russian aggression in Ukraine.
We encourage you to join us in supporting the people of Ukraine through these dark times. Please consider contributing to a Ukrainian relief fund. Together we can provide millions of euros that will become shelters for refugees, support for hospitals, and direct aid to the defenders of a country that, confronted with tyranny, chose to stand and fight.
As of the beginning of July, Ugears co-founders at their own expense financed the purchase and delivery of aid at the total sum of 850 292 euro:
481 087 euro – military equipment, including clothing, armor, tourniquets, and optical instruments.
70 000 euro – aid to the affected villages of the Kyiv region, including food, hygiene products, and medicines.
299 205 euro – purchase and preparation of vehicles for the defenders. These include 24 pickups, 13 SUVs, 17 minibusses, 1 ATV, 1 gun carriage, and 1 ambulance.
The whole list of equipment, photos, videos, and certificates of gratitude from the military subunits are available in the presentation.
Orders made on our website are shipped from Latvia without changes and without any delays.
Please share with your friends on social media.
Please use the bank requisites below to make a donation to the same humanitarian aid fund:
Name of project: Ukrainian Gears for Ukrainian lives
Receiver: Fonds Ziedot.lv
Address: Selpils iela 2c, Riga, Latvia, LV-1007
Reg.Nr. 40008078226
Bank: Swedbank
Bank account: LV25HABA0551052353474 (multi-currency).
Bank SWIFT: HABALV22