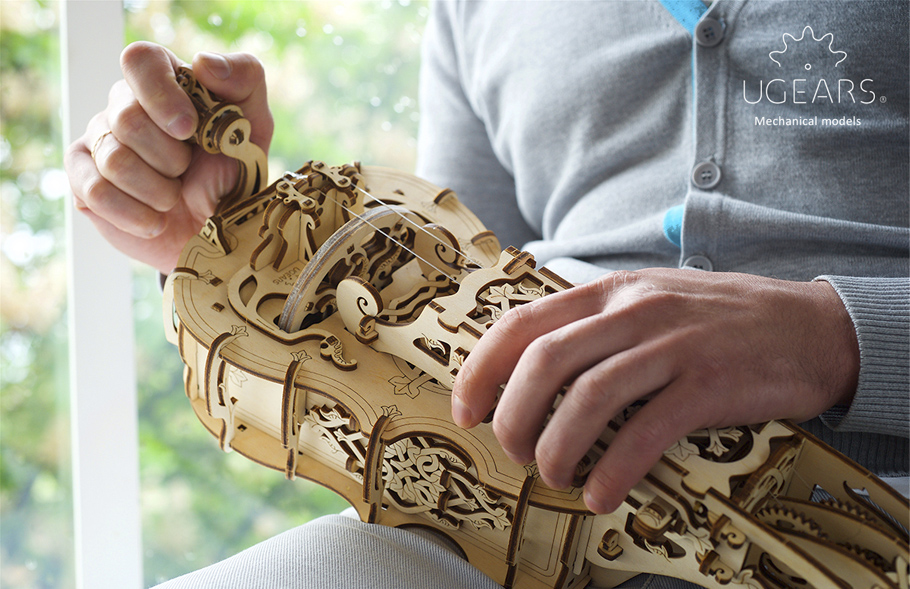 Crank up the Ugears Hurdy-Gurdy and transport yourself to medieval Europe with the sounds of a bagpipe. Based on the 15th Century organistrum, Ugears has created an intricately detailed, fully functional version of this medieval instrument. The finished model looks remarkably akin to the original 16th century hurdy gurdy, giving it a wonderfully medieval aesthetic. This wooden attractive and educational model has a highly detailed exquisite décor of the body crafted in romantic style and turns the assembly and playing process into an exciting game and brings you hours of pleasure and fun.
This self-assembled mechanical musical model is super easy to play, creating sound as the hand-turned wheel rubs against the melody and bourdon strings.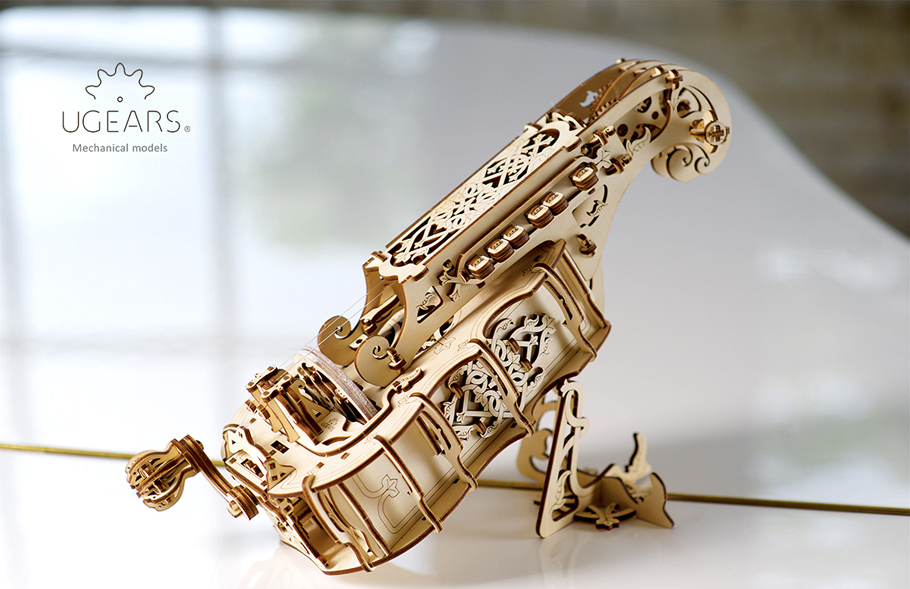 The Ugears Hurdy-Gurdy comes with everything needed for assembly. All the pieces are precut into the plywood boards and are easily removed for assembly following the detailed instructions provided. The only non-wood parts, by necessity, are the two strings that rub against the crank powered wheel and the rosin used to wax it.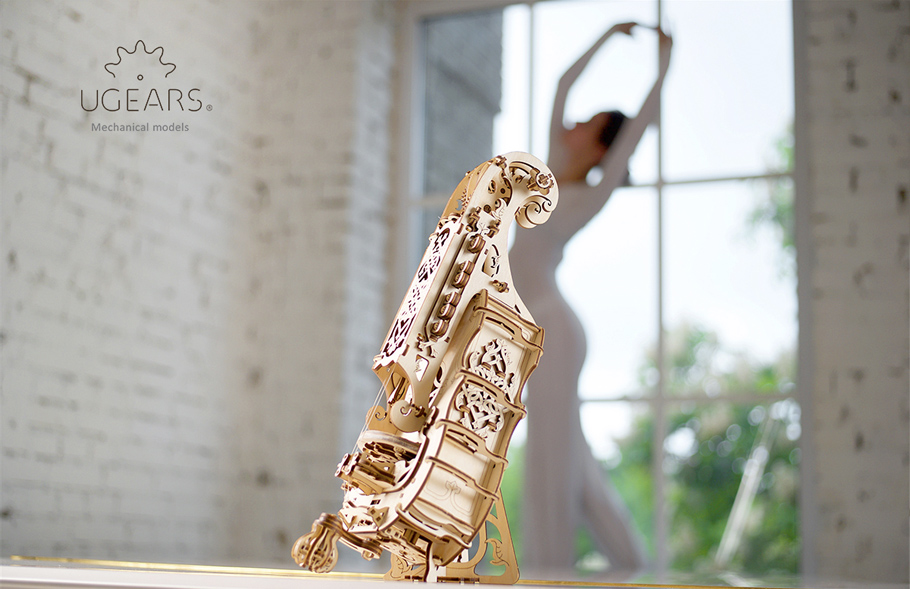 Just build it together with your own hands and feel like Stradivari or a popular Hurdy-Gurdy star! Learn more at: http://kck.st/2rWPdJX
Because we all need more hobbies with our hobbies...