In October 15-16 UGEARS presents New 2016 Collection of Models on Made in Ukraine festival.
• Truck UGM-11. Runs, shifts, steers, and accelerates like a real truck, has three transmission modes.
• Mechanical Tanker with a unique mechanism of opening of the tank
• Fire Ladder (Fire Truck) with extendable ladder and crane
• 3D-Railway: Steam Locomotive with Tender, Platform, Rails with Crossing.
• Safe – challenge for safecracker
• Introduction of all 18 UGEARS models on Made in Ukraine festival on Podol.
UGEARS Models. Created by Ukrainians. Awesome gift idea and new fascinating hobby in 75 countries across 5 continents.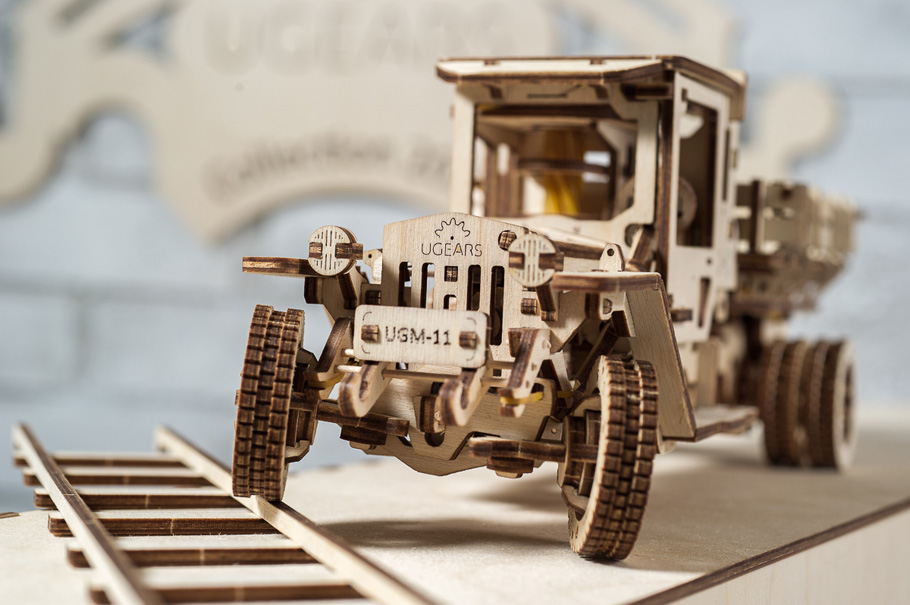 Ukraine, Kyiv, Kontraktova square, Saturday-Sunday, October 15-16.