combining nature, art, science and amazing mechanics, Ugears team has created 3 newest mechanical models. And now we would like to share it with you.
The Butterfly is animated kinetic sculpture, a new automaton from Ugears team. The kit includes 161 component parts and comes with one colorful set of wings and one for coloring by yourself. The model's movements resemble those of a real butterfly when it flies in front of the flower and we believe it will brighten up your home and your spirits. Find out more here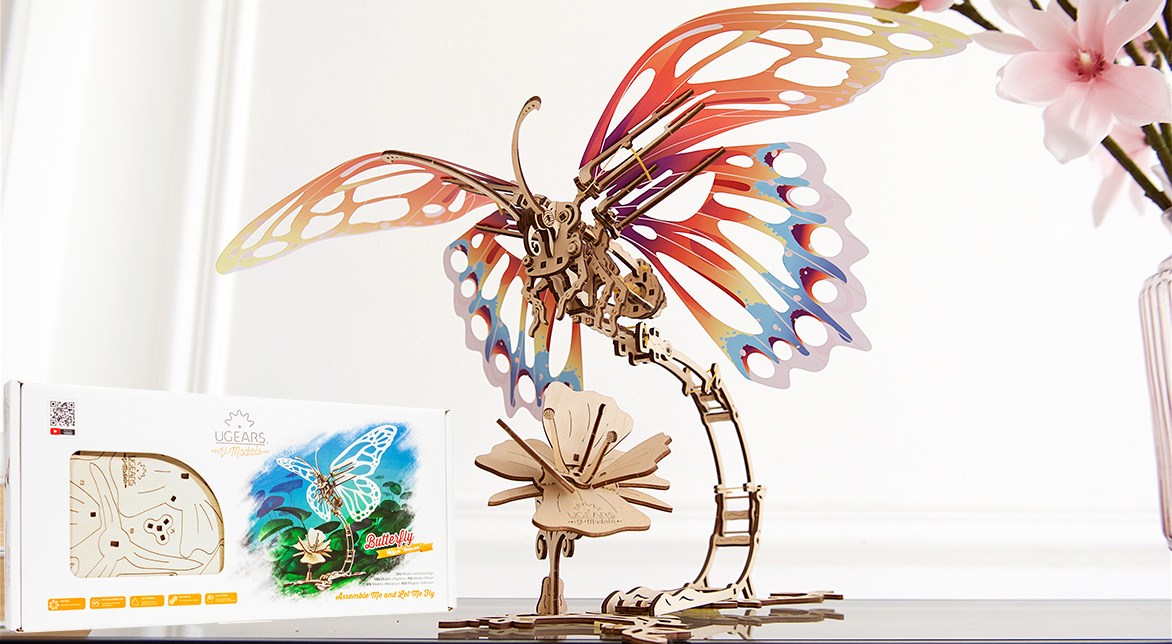 The Ugears Antique Box is a new puzzle box with a unique mechanism built in the chest. Comprised of 185 parts it contains 6 storage sections for small miscellanea and two secret compartments for your most valuable things. Discover it here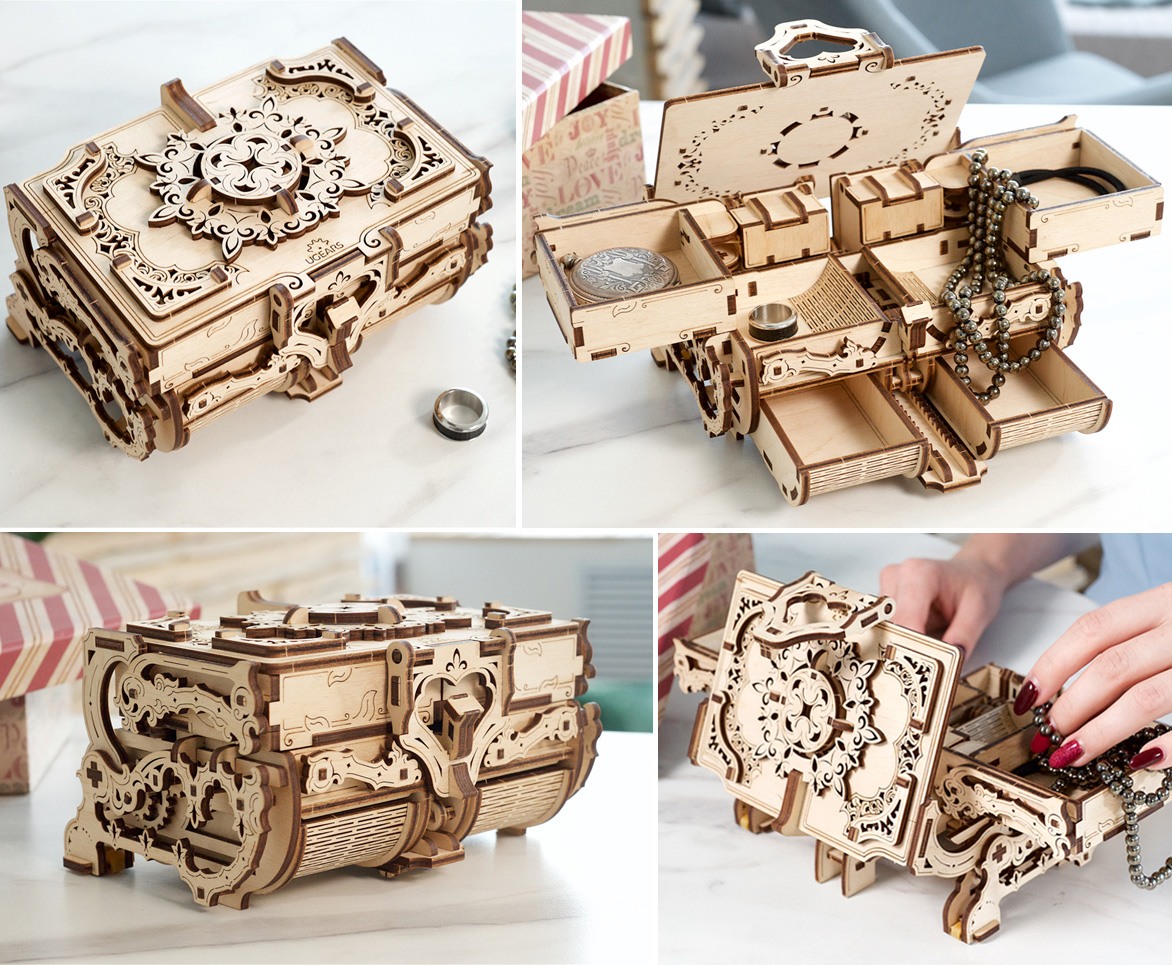 The Steampunk Clock with a clever mechanism that sets its gears in motion and gets the hands of the clock moving. Beautiful lace-like ornaments of the Steampunk Clock include floral designs, the Sun, stars, and the Moon. The Steampunk Clock is easy to assemble which makes it a perfect model to start with and an original gift idea or a compliment to your friends and colleagues. Reveal more here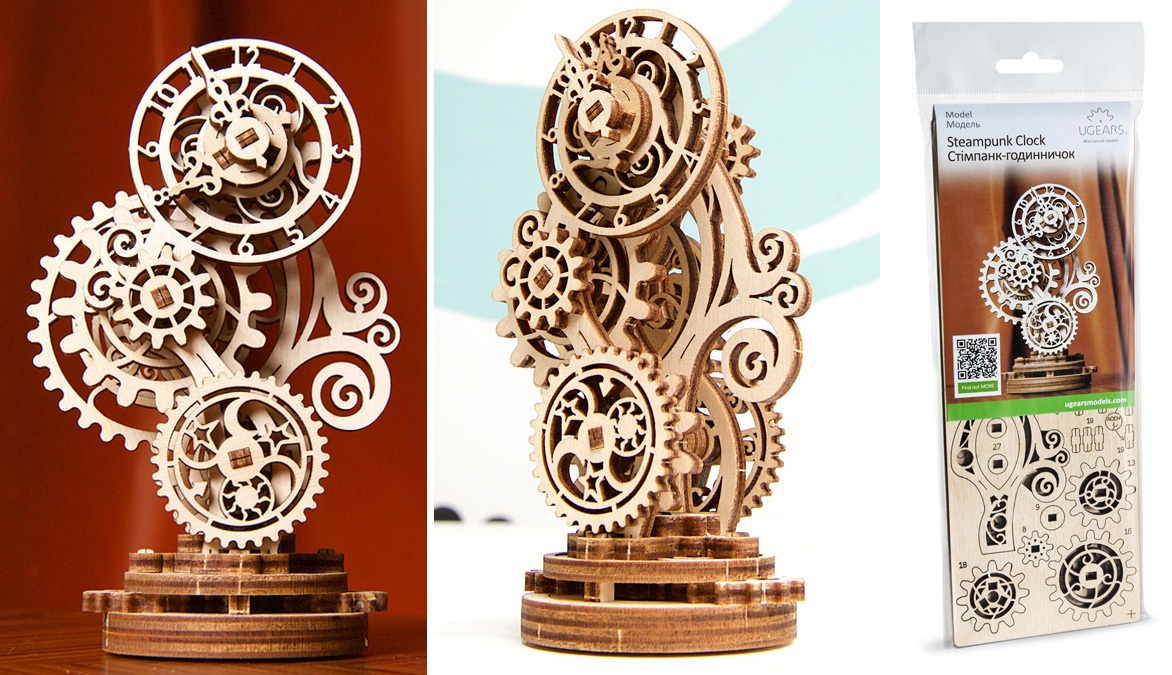 As all Ugears models these models require neither glue to assemble nor batteries to work.
Let's make (put together) some real things together!